Building Better
Communities
We are a real estate investment company dedicated to building better communities in every market in which we do business. We elevate lifestyles by focusing on experience. The experience of our people and the experiences they create for our residents.
A Community Approach
Our company's culture is rooted in community. It starts in our corporate office. It permeates our teams. It is core to our success. This laser focus on community leads us to craft experiences. We are fortunate to be the catalyst that brings people together. One that inspires people. And elevates people.
Experiences that elevate the lives of
Our Residents
Experiences that elevate the lives of
Our Team
Experience that elevates returns for
Our Investors
The Business
of Value Creation
With every property we manage, we seek to build better, more sustainable communities. It is our belief that if we elevate the properties we control, we can elevate every community in which we do business.
Sustainable Communities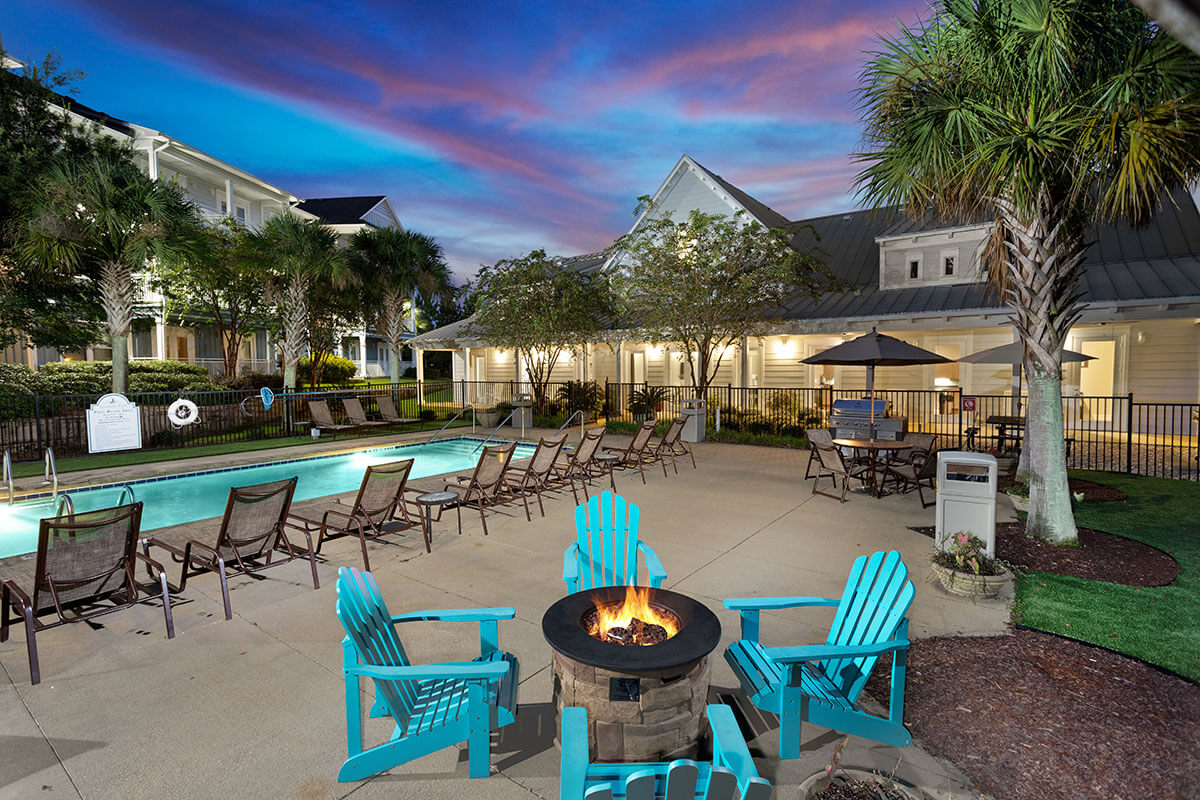 LMS is dedicated to building and managing our communities in the most sustainable and environmentally-friendly way possible. Our team is constantly evaluating the costs associated with running each property and makes constant adjustments that allow us to maximize value to our investors and residents alike.
We do this in a realistic manner using the latest technologies and by continually reinvesting in each property as budget and time allows. In doing this, we seek to go beyond just managing a property, but to create a wholly sustainable community.
Leadership Team
We are a diverse team of real estate professionals. From property management and marketing, customer service and financial management to construction management, our team is formed by passionate people who are experts in their respective fields.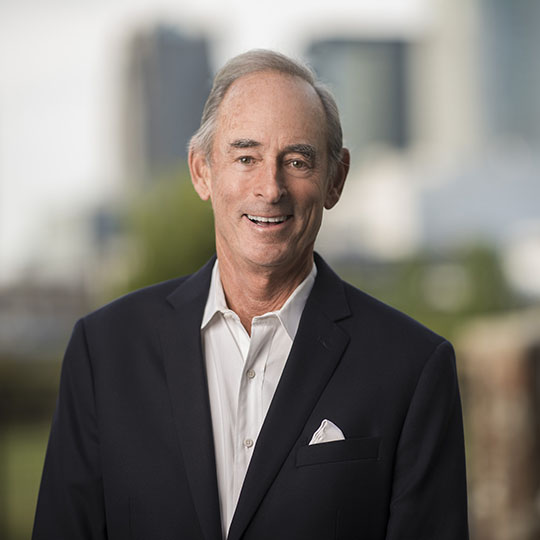 Our Team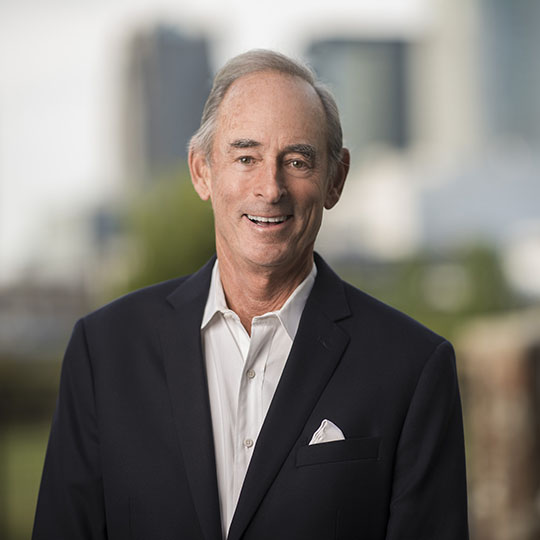 John Levy
Principal
John Levy founded LMS with John Mock and Pat Stacker in 2002. He brings extensive expertise in portfolio and asset management. As a former institutional pension fund advisor and with an early background in property management, he contributes valuable insight into the entire investment and management process. Prior to founding LMS, John worked for Alex Brown Kleinwort Benson (ABKB, subsequently acquired by LaSalle Partners) as Managing Director in charge of portfolio management. He oversaw a team of 30 people and managed a $1.7 billion portfolio for CALPERS. He also acted as a fiduciary and rendered portfolio management services for the state retirement systems of Oregon, Utah, and Alaska, and for various public pension funds. John also has experience as Executive VP of Asset Management with John Hancock Properties in Boston, First Vice President, Regional Manager for Coldwell Banker's (CB) property management operations in the eastern U.S., and Vice President for CB's Seattle office. John has supervised extensive portfolios of apartments, offices, retail and industrial properties, valued at up to $2.2 billion. John also has experience in property management, twice named national "Property Manager of the Year" for Coldwell Banker, managing numerous property investments as large as 750 units.
Married to a New Zealander, John travels to New Zealand each year with his wife.
John Levy
Principal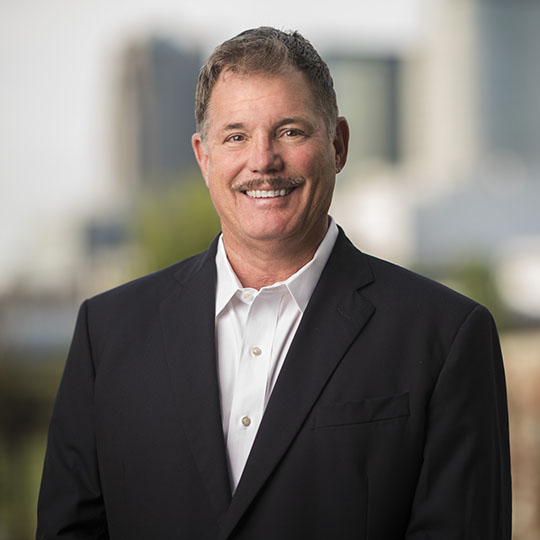 Our Team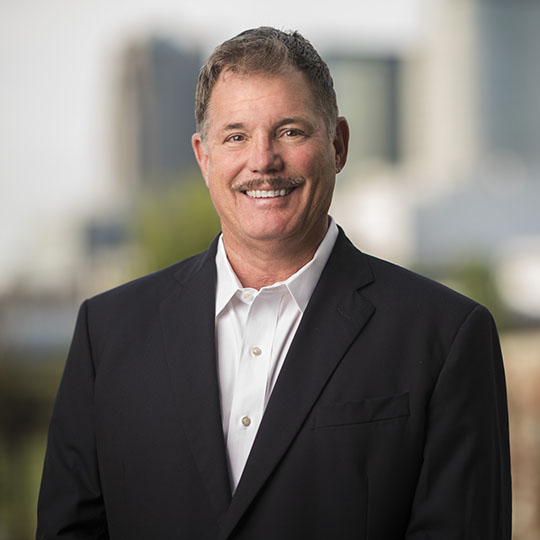 Pat Stacker
Principal
Pat Stacker, one of the founders of LMS, is an attorney overseeing deal structuring and serving as LMS' in-house counsel. He also has a background in finance and an engineering degree from Auburn University, allowing him to contribute diverse expertise throughout the company. Prior to founding LMS, Pat and his family excelled in multi-family residential investing, these properties becoming the foundation for LMS. Pat also maintains his own boutique real estate investment and law practice. In a previous career with Coldwell Banker (CB), Pat served as General Counsel and Chief Administrative Officer for Investment Banking Services. In this role, he supervised the administrative functions of its Los Angeles, San Francisco, and New York offices, which handled investment and loan transactions. Pat also served as General Counsel for CB Real Estate Management Services and as Counsel for IDS, the West Coast's third largest industrial real estate management and development company.
Pat recently served on the Board of Regents for Concordia University Irvine and is a past Chairman of the Board of Trustees of its Foundation. He has held numerous positions in his church including National Reconciler for the Lutheran Church Missouri Synod. Pat enjoys golf and cheering for Auburn football.
Pat Stacker
Principal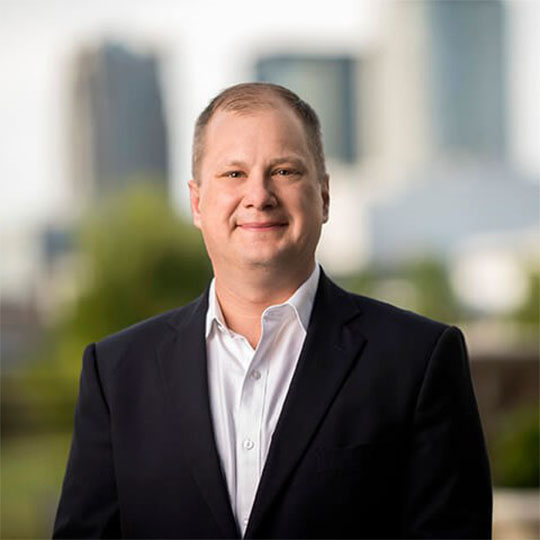 Our Team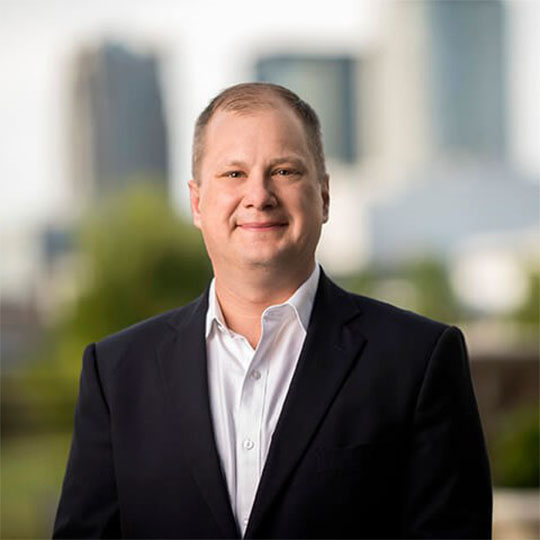 Patrick Harwell
Principal
Patrick is responsible for LMS' Investment and Asset Management activities. With more than 20 years of real estate investment experience and total transactions exceeding $1 billion, Patrick has extensive expertise acquiring, rehabilitating, developing and operating multifamily investment properties. Patrick's experience with all multifamily product classes and widespread relationships with owners, brokers and lenders allows him to see emerging trends and quickly identify investment opportunities that fit LMS and its client's investment objectives.
In addition to leading LMS' investment activities, he advises numerous diverse international investment firms with their U.S. based real estate investments. He is the past president of the Commercial Real Estate Club of Birmingham and has earned the CCIM designation. When not at LMS Patrick serves as a full-time chauffeur for his 4 children to soccer, baseball and dance.
Patrick Harwell
Principal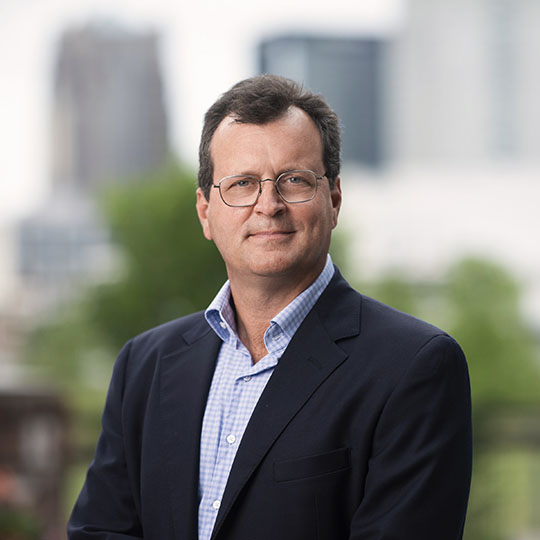 Our Team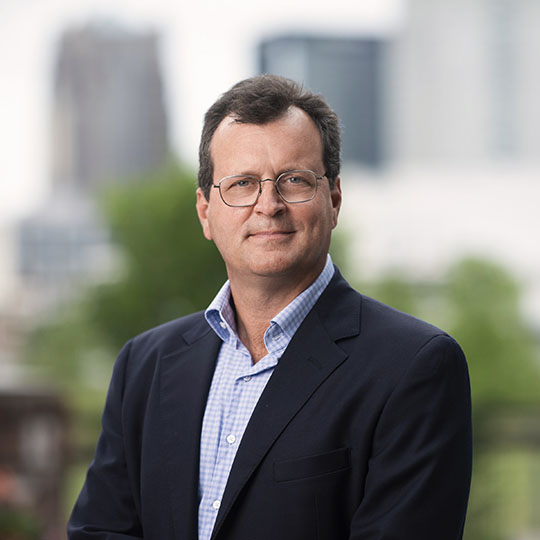 Murphy McMillan
Principal
Murphy has deep expertise in acquiring, selling and repositioning multifamily assets. Prior to joining LMS, he was an equity shareholder in the Real Estate and Finance group of Baker, Donelson, Bearman, Caldwell & Berkowitz PC where he helped private equity firms, investment advisors and pension funds acquire, finance, develop and lease commercial real estate across all asset types, throughout the United States. Prior to his legal career, Murphy was a principal with a Birmingham-based office development firm and selected as a member of the Birmingham Business Journal's "Top 40 Under 40."
Murphy has held leadership positions in numerous non-profits during the course of his career, including serving as Chairman of the Board of Directors of Easter Seals of the Birmingham Area, Vice Chair of the Retail Leasing Committee of the American Bar Association's Retail Leasing Committee, and recipient of the National Multiple Sclerosis Society's Leadership Award. Murphy is a member of the Monday Morning Quarterback Club. He is a graduate of Washington & Lee University and of the University of Alabama School of Law. Murphy is married to Beth, his wife of 24 years. They have two children, El and John.
Murphy McMillan
Principal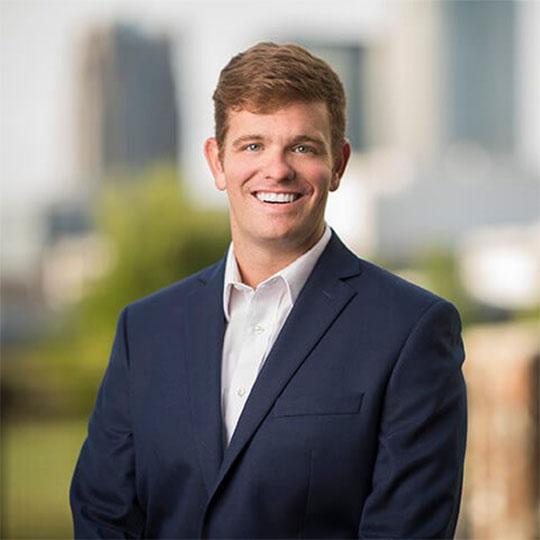 Our Team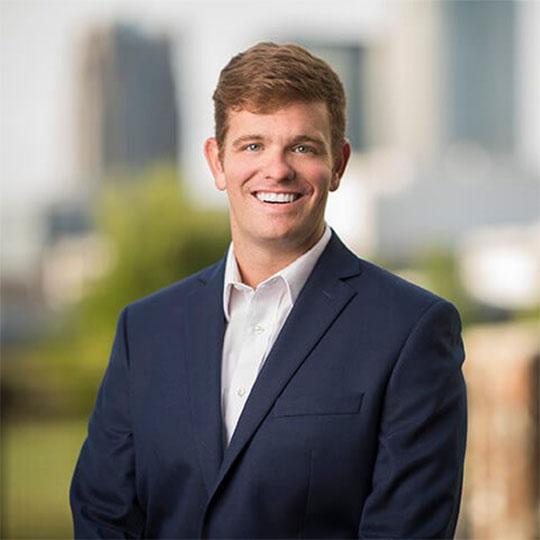 Hunter Benton
Director of Construction Management
Hunter Benton leads all LMS construction efforts – for both our managed portfolio and outside clients. His innovation, aggressive integration of technology and ability to lead diverse teams, allows him to oversee both our value-add renovations and outright new developments. Previously working for a Design/Build contractor, Hunter has more than a decade's experience leading multifamily, student housing and senior living projects. He brings experience with design/build, modular construction, BIM technologies and Lean/Last Planner methodologies to allow LMS to execute construction projects at the highest level.
Hunter is a graduate from Auburn University majoring in Building Science and lives with his wife in Birmingham, Alabama.
Hunter Benton
Director
Construction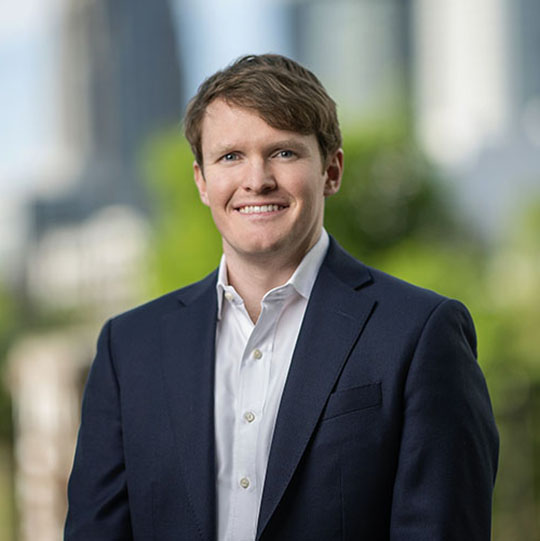 Our Team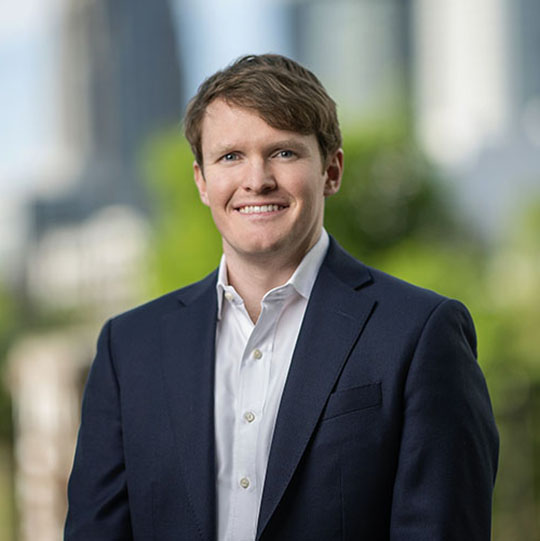 Jackson Davis
Director of Investment Management
Jackson spearheads LMS investment efforts for multifamily acquisitions, build-to-rent land opportunities, and 3rd party property management prospects. Prior to joining LMS, he worked in multifamily investment sales at Jones Lang LaSalle and Newmark Knight Frank where he was involved in the underwriting and sale of over $1 billion in aggregate value of multifamily assets. Jackson also has experience in corporate and investment banking, previously working in New York for Wells Fargo Capital Finance.
Outside of work, Jackson is the President of the Alumni Board at Holy Innocents' Episcopal School and is an active mentor at the Atlanta Youth Academy. He lives with his wife and golden retriever in Atlanta, GA.
Jackson graduated cum laude with honors from The University of Georgia with a B.B.A. in Finance and received his M.B.A. from Georgia Tech's Scheller College of Business with concentrations in Real Estate and Finance.
Jackson Davis
Director
Investment Management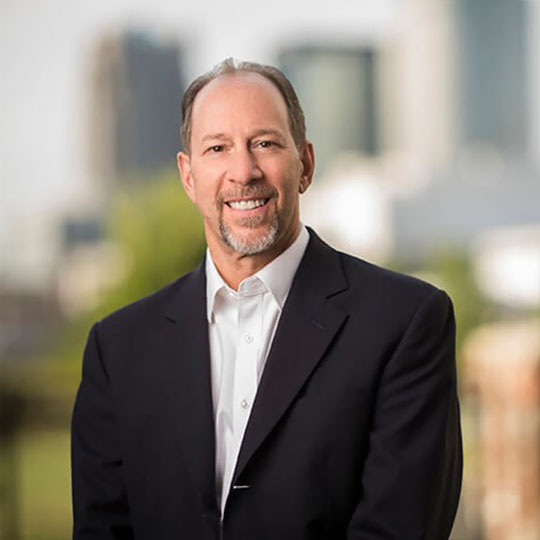 Our Team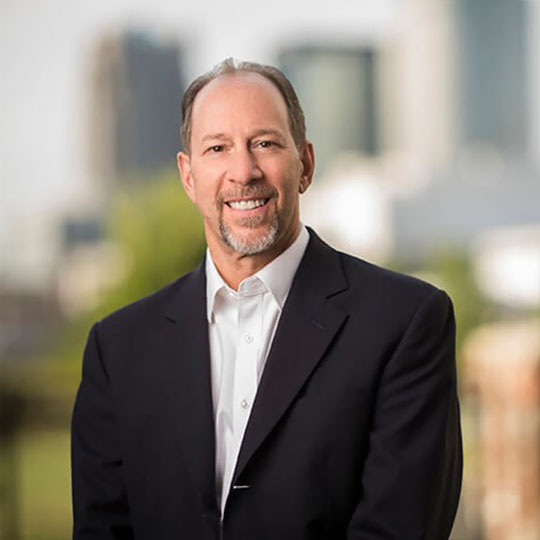 Stuart Gohd
SENIOR Vice President, PROPERTY MANAGEMENT
Stuart has more than 25 years of progressive, in-depth experience in the real estate industry specializing in leadership and team building. Adept at value creation through the renovation process, Stuart has expansive experience in company-owned as well as fee-managed assets. Prior to joining LMS, Stuart was most recently Sr. Regional Vice President with Hawthorne Residential Partners. At HRP, Stuart oversaw a 15,000+ unit, 6 state portfolio of multi-family and self-storage assets. His career also includes RVP positions with Bell Partners, The Conner Group and Public Storage.
As Senior Vice President for LMS, Stuart oversees all operational matters for our portfolio of nearly 4,000 units. He works with his team of four Regional Managers to develop effective and aggressive business plans to position our properties to maximize values for our investors. Stuart is a graduate of Montclair State University and lives in Atlanta with his wife of 30 years. He has one son attending Kennesaw State University and another son in high school.
Stuart Gohd
Senior Vice President
Property Management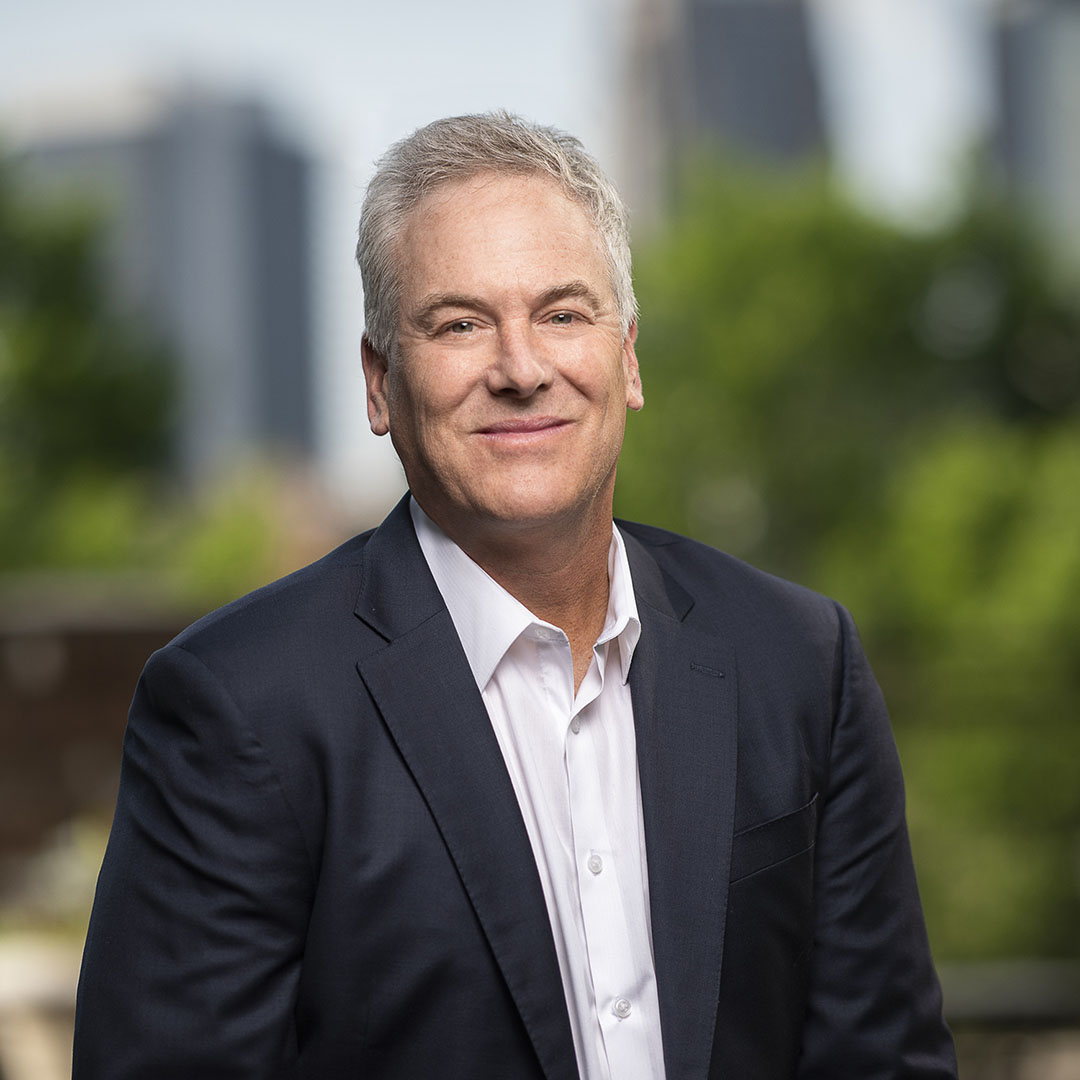 Our Team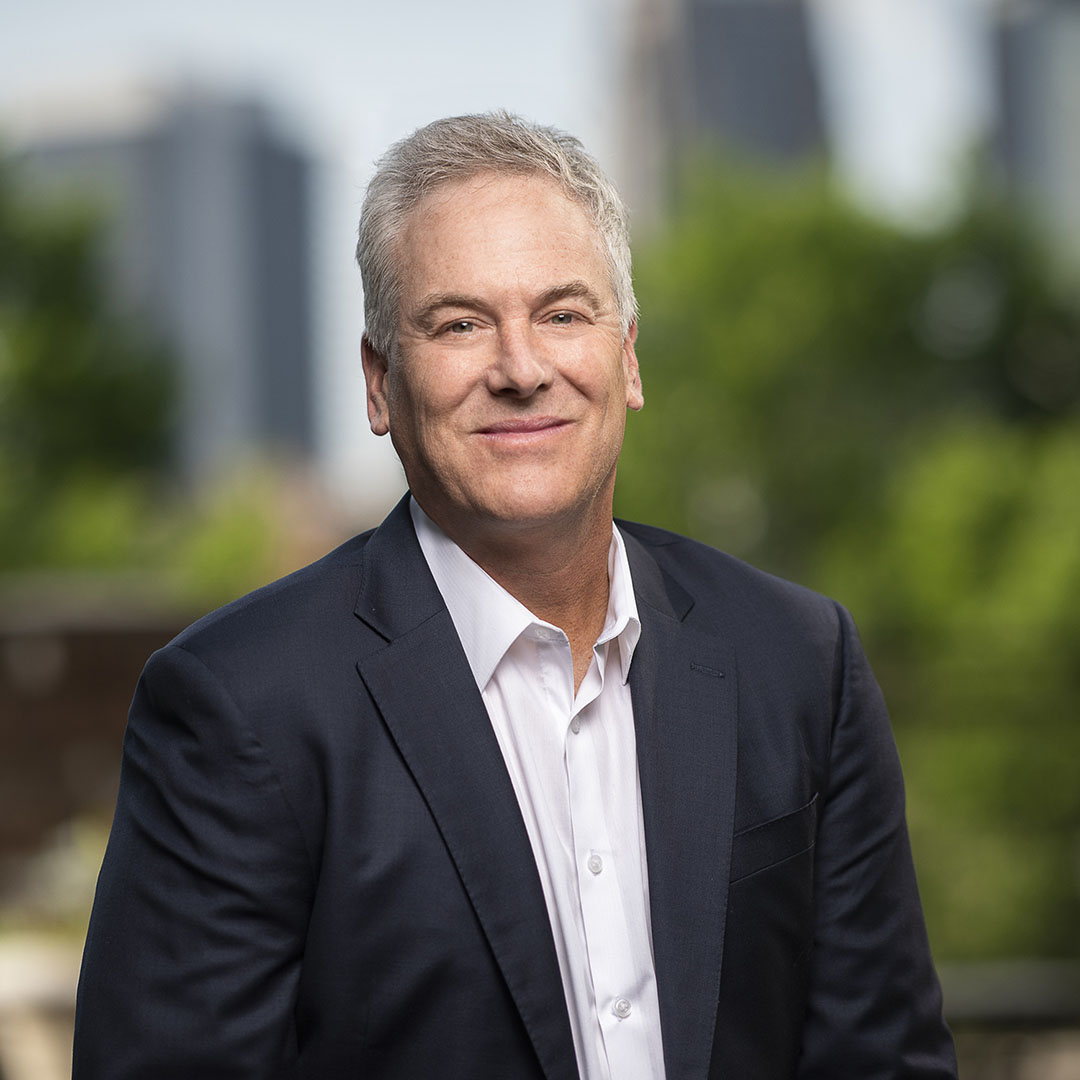 Paul Gotta
Paul, a civil engineer by education, has over 25 years of experience in multifamily real estate, including new construction projects, project rehabilitation, construction team building, site design and construction, and project entitlement.  Prior to LMS, Paul was the president of a regional construction firm in the Chicago area, where his work led him to projects in California, West Virginia, the greater Chicagoland area, and practically every state in the midwestern United States.
Paul's prime objective with LMS is to oversee acquisitions and development for LMS' build-for-rent (BFR) program, which LMS is deploying throughout the Southeast.
Paul's ability to plan and act with a civil engineer's perspective on site work issues, a developer's perspective on entitlement and product development and a general contractor's perspective on details and budgets are invaluable assets to LMS and its investors.
Paul is a graduate of the University of Wisconsin-Madison, majoring in Civil Engineering and lives with his wife and daughter in Birmingham, Alabama. He spends early mornings doing CrossFit and most weekends playing pickleball.
Paul Gotta
Managing Director
Development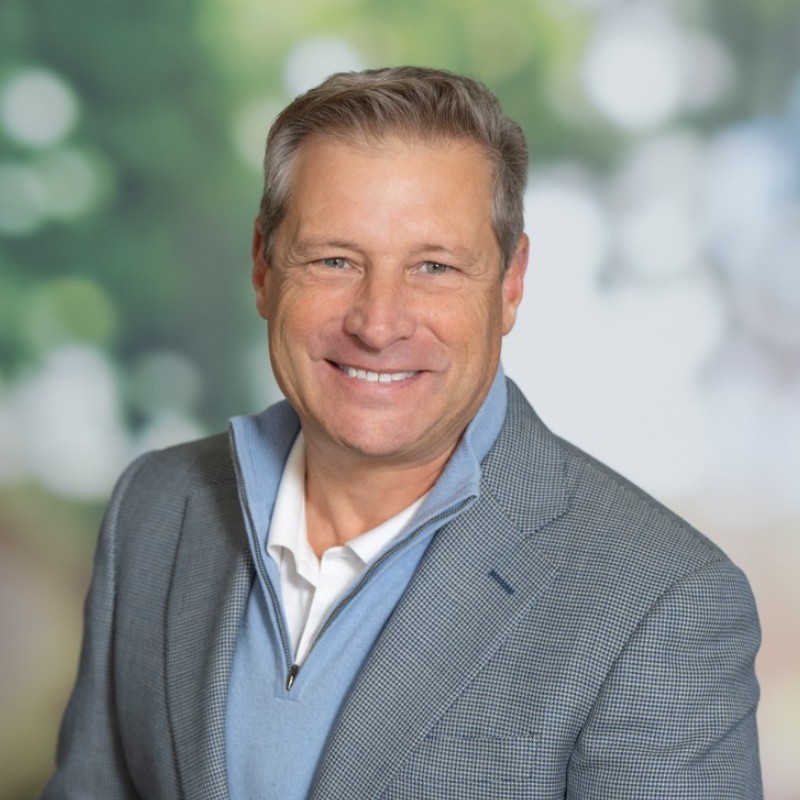 Our Team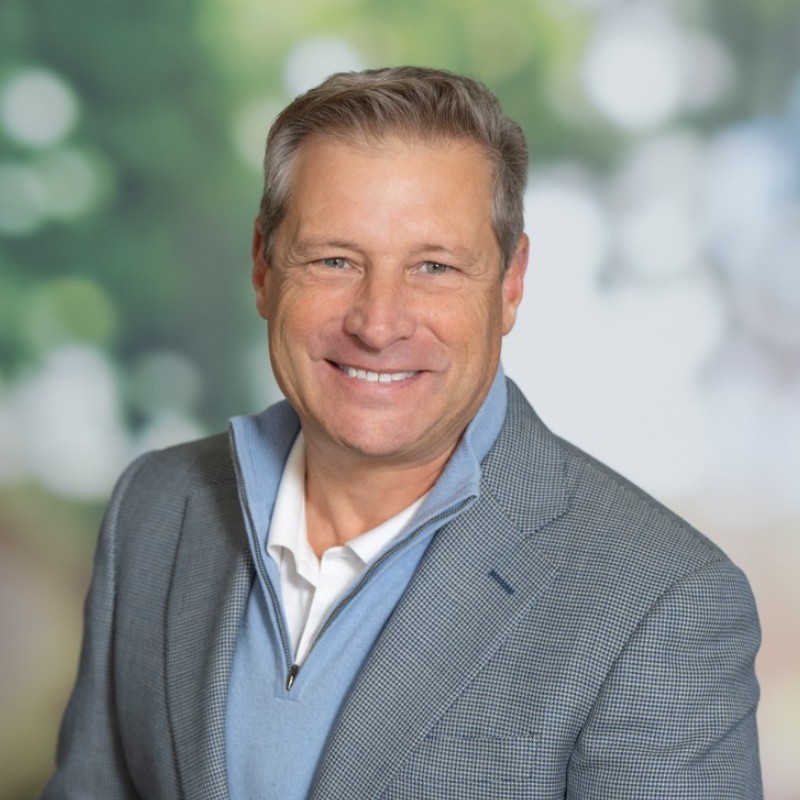 Sean Henry
Chief Investment Officer
Sean is an award-winning commercial real estate multifamily executive with over 25+ years successful history in transactions and business development. Sean brings a strong track record of accomplishments in acquisitions, dispositions, brokerage, and joint venture negotiations. Successfully negotiating over $8 Billion in multifamily transactions, Sean has developed strong long-term relationships with leaders at the industries largest REIT's, Pension Funds, Advisors, Brokerages, Private Investment Funds, and with Foreign and Domestic Investment Managers and Developers.
In his role as Chief Investment Officer, Sean manages the Acquisitions, Asset Management, and Disposition functions at LMS. He is also involved in debt and equity relationship management and negotiations.
Sean is a graduate of Georgia Southern University. Sean and his wife Karen reside in Brookhaven, Georgia. He is an accomplished FAA Licensed Pilot with an instrument rating and enjoys flying, among other hobbies including tennis, golf, and playing guitar.
Sean Henry
Chief Investment
Officer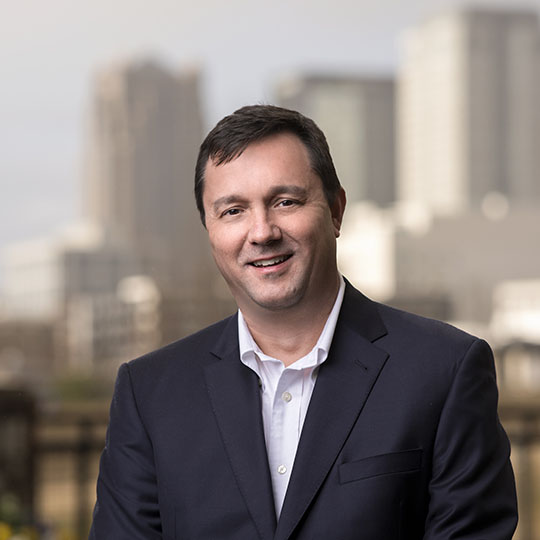 Our Team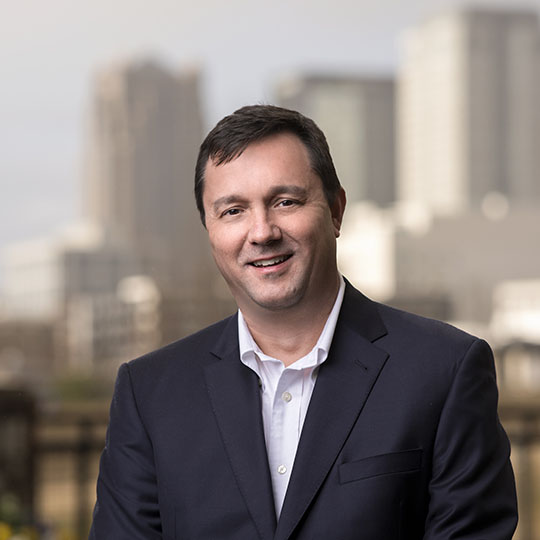 R. Patrick Lloyd, CPA
Chief Financial Officer
Patrick joined LMS in the Fall of 2019 and brings with him nearly 20 years of experience in real estate and construction financial management. In his role as CFO Patrick manages an accounting and finance team responsible for managing the financial operations and reporting to investors for all owned and managed LMS properties.
Previously, Patrick was CFO for Corporate Realty Development and Golden Construction. He was involved in all areas of construction and development for the redevelopment of multiple Historic Tax Credit projects in the Greater Birmingham area. At Golden Construction, Patrick was responsible for tracking the budgets and managing the specialized insurance programs for several new multi-family projects across the United States. Patrick has been responsible for all aspects of financial and risk management for each of the entities represented over the past 20 years. Most recently Patrick served as Managing Director of Merchants Retail Partners and Leitbox Portfolio Partners, which are related parties focusing on retail developments across the Southeast United States and self-storage facility development across the United States.
Patrick is a graduate of Tulane University and completed post-graduate accounting coursework at The University of Alabama-Birmingham.
Patrick Lloyd
Chief Financial
Officer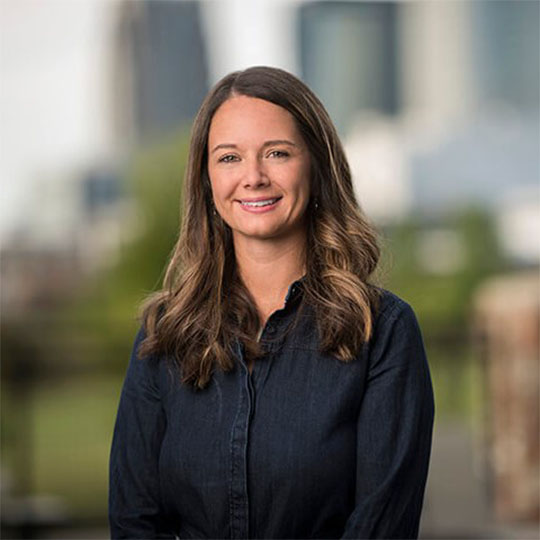 Our Team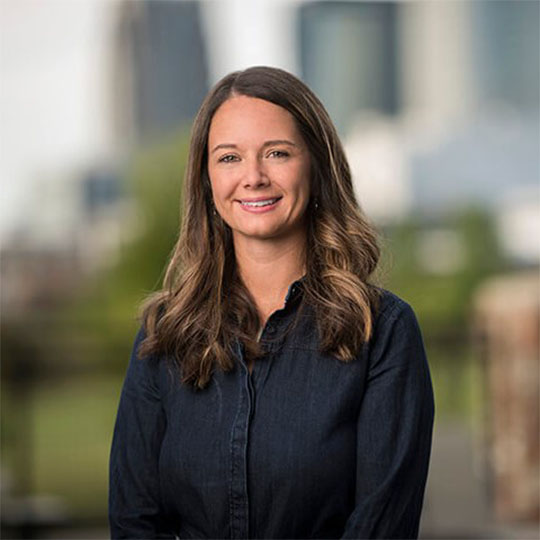 Carrie Regan
Director of Marketing
Carrie is responsible for the lead development and implementation of all marketing, advertising and branding initiatives for LMS. Known in the industry as a team-oriented, marketing-minded professional, Carrie adds over 20 years of experience to the LMS leadership team. In her tenure at LMS, Carrie has served as viable Regional Manager, has been an instrumental asset to multiple renovation projects and responsible for stabilizing new construction and value add communities. Carrie has mastered the art of maximizing profitability through strategic hiring efforts, overseeing successful capital projects, implementing green/energy sustainability programs and tactical rent positioning in competitive, saturated markets.
Carrie is a native of Knoxville, Tennessee and along with her husband and two boys, loves being a true member of the Vol nation. She attended the University of Tennessee majoring in Business Management and holds both the CAM and CPM designations.
Carrie Regan
Director
Marketing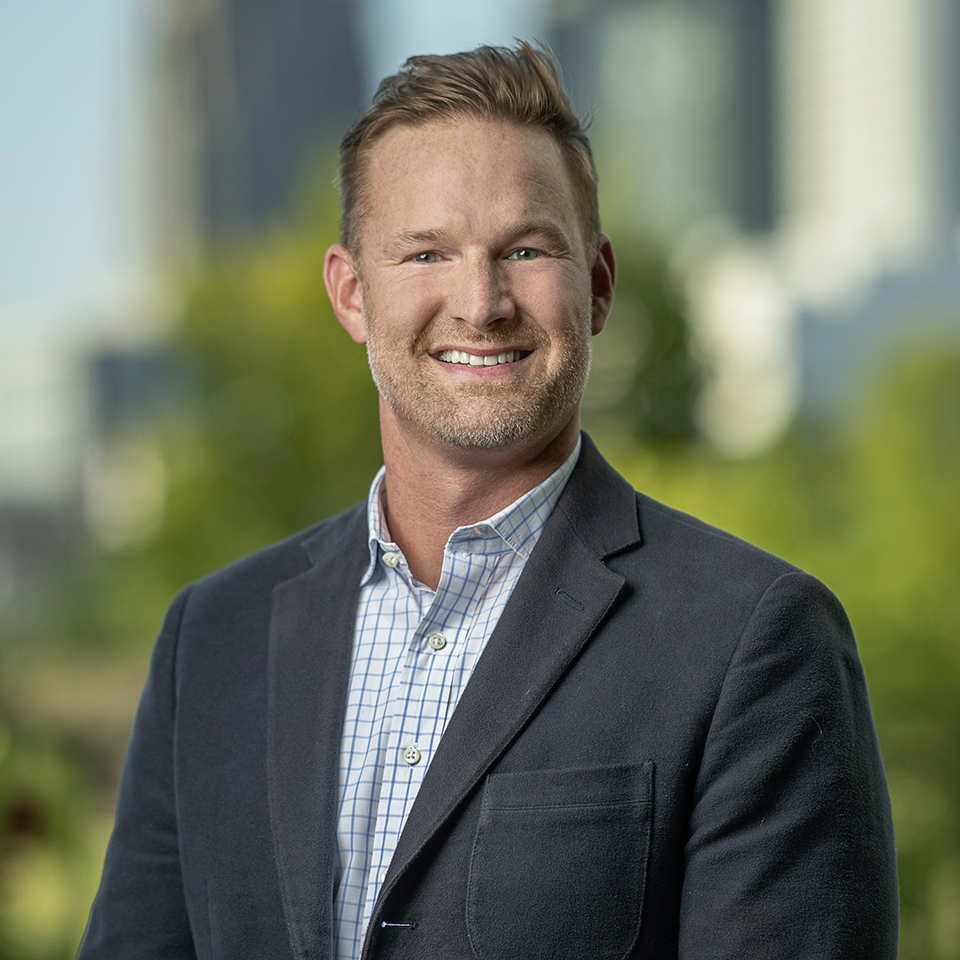 Our Team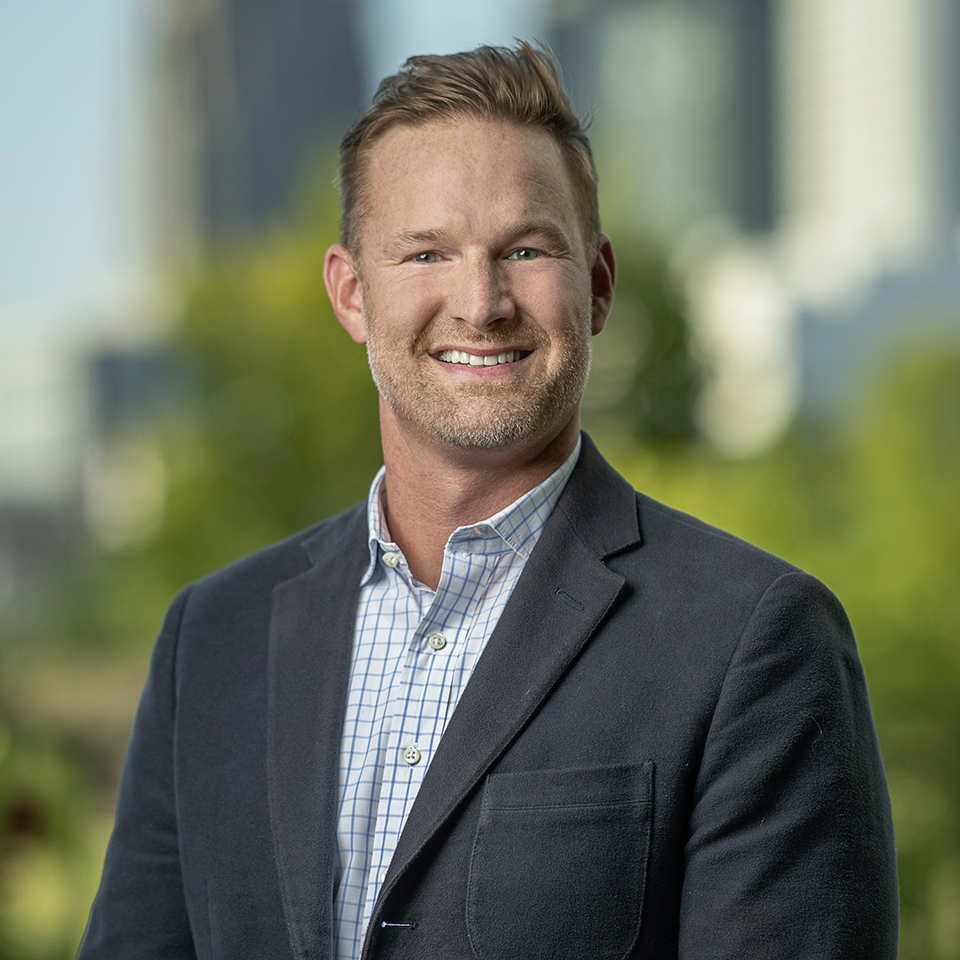 Chad Thrasher
Chief Operations Officer
Chad is an entrepreneur and business enthusiast who specializes in driving operational efficiencies and organizational alignment; building and mentoring teams; and managing large-account relationships. He has been recognized locally (Atlanta Business Chronicle Pacesetter Awards) and nationally (HUB Top 20) for his work to drive company growth.
A strong entrepreneur with a creative spirit, Chad has played an instrumental role in the acquisition of several businesses and has managed and sold two service businesses including the award-winning marketing agency My Friend's Nephew. In addition, he has 20 years of practical Real Estate experience in acquisitions, builder/developer relations, property management, and residential sales, wholesaling, and construction.
Chad's experience includes managing the operations; organizational development; HR; finance; marketing and admin functions of the business, and working with national brands such as Cortland Partners, General Mills, Zaxby's, and Red Bull as well as numerous start-ups and non-profits.
Chad, his wife, and 3 kids live north of Atlanta where he's served on the non-profit boards for Atlanta Navigators, Downline Ministries, and Fellowship Christian School. He is a Lead Mentor for North Atlanta Venture Mentoring Service (NAV) through the Cherokee County Office of Economic Development where he mentors start-ups toward success. NAV represents Georgia's first entrepreneur mentorship program principled and trained by the Massachusetts Institute of Technology's (MIT) Venture Mentoring Service.
Chad enjoys staying active, traveling, coaching basketball, and spending any available moment with his wife and kids.
Chad Thrasher
Chief Operations
Officer
If you are interested in a rewarding real estate management career, LMS might be the place for you. Visit our careers page to learn more and look at available positions at all of our properties.